The FLSD Project was presented during the SEDM Meeting in Thessaloniki, April 18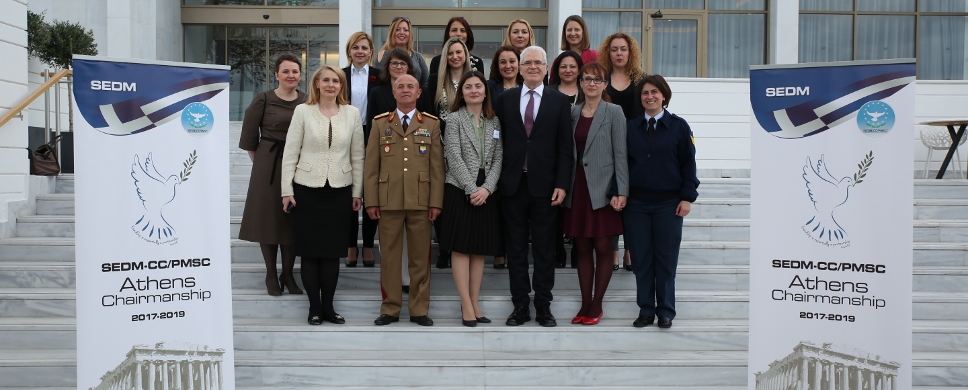 The FLSD Project was presented during the SEDM Meeting in Thessaloniki, April 18
Hellenic Air Force falcon handler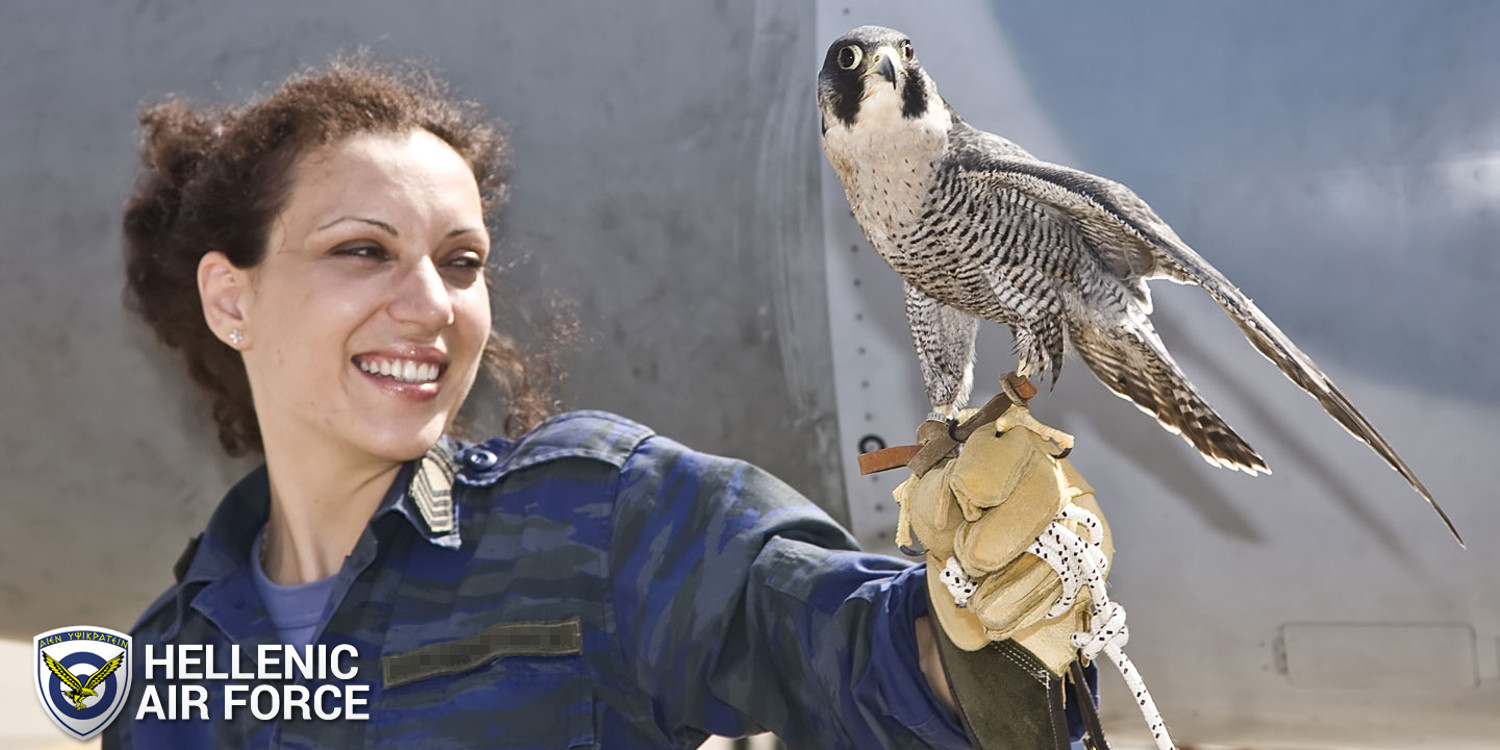 Hellenic Air Force Controller monitoring air traffic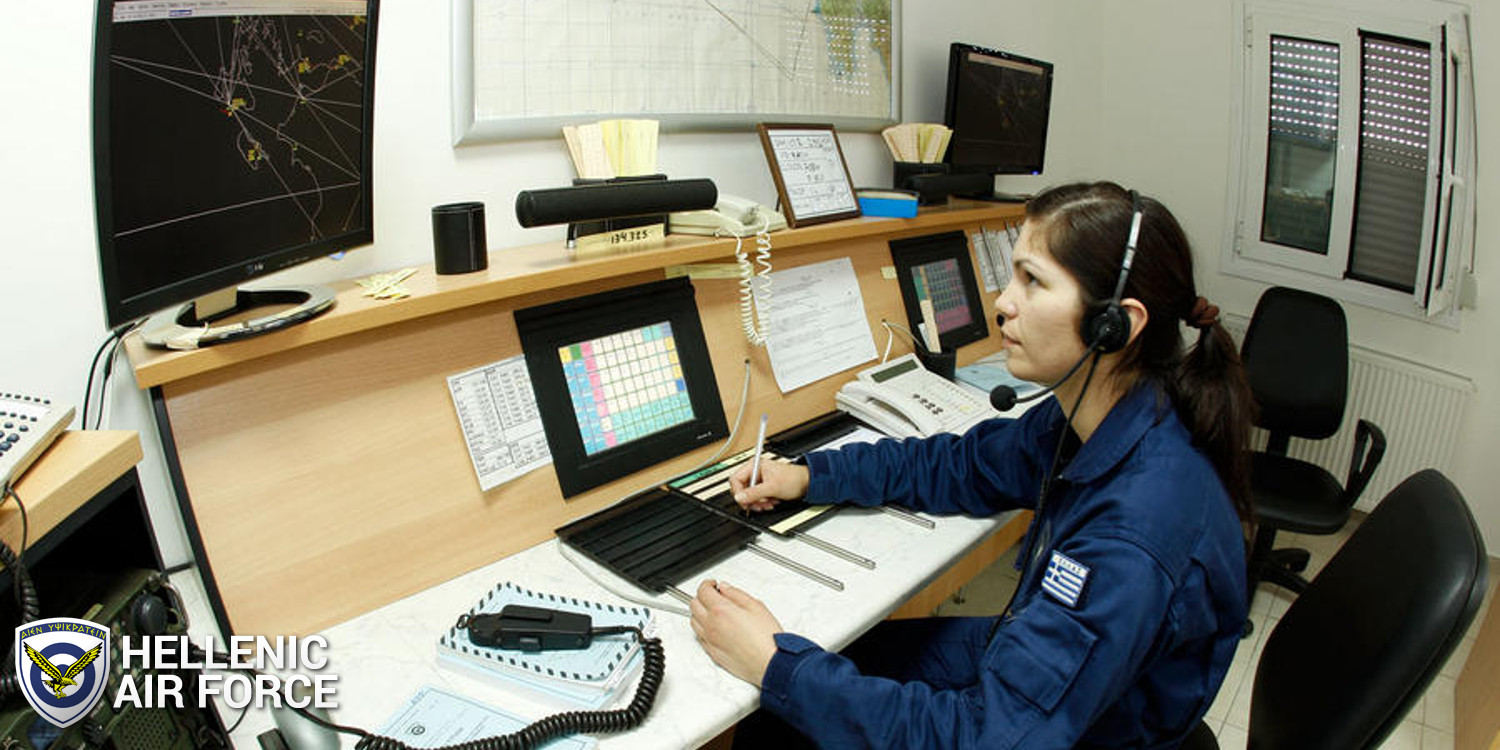 Brigadier General (Dr), Ph.D, Associate Proffesor Florentina RADU – IONIŢĂ, Commandant of Central Military Emergency Hospital, the first woman to hold the rank of general in 185 years of Romanian military medicine
Captain Simona Măierean from the Romanian Air Force, the first woman to pilot a MiG 21 LanceR supersonic aircraft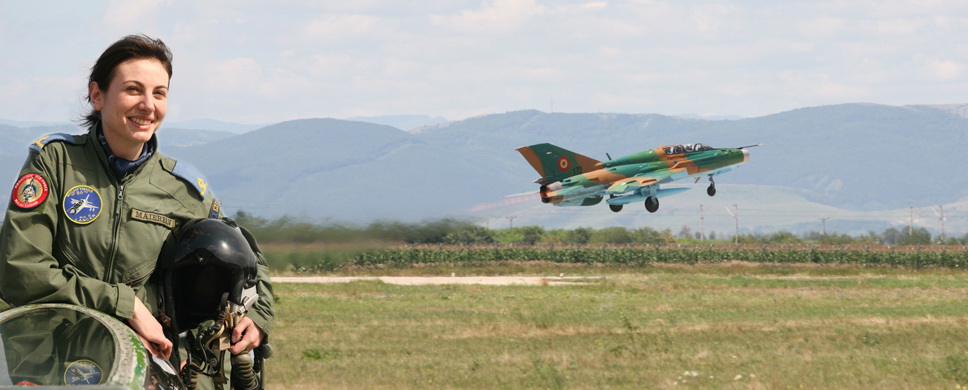 Colonel Ph.D. Doina Mureşan, first female commander of a National Military College from Romania, together with her students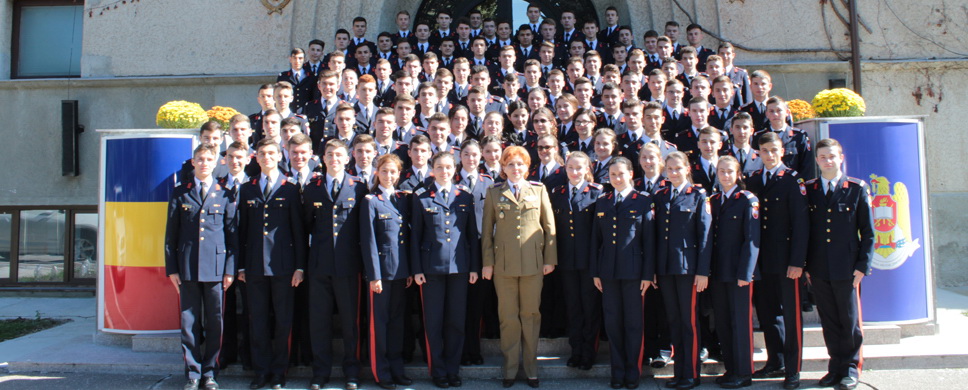 Engineer Lieutenant Consuela-Florina Constantinescu, among the first female commissioned officers and divers from the Romanian Naval Forces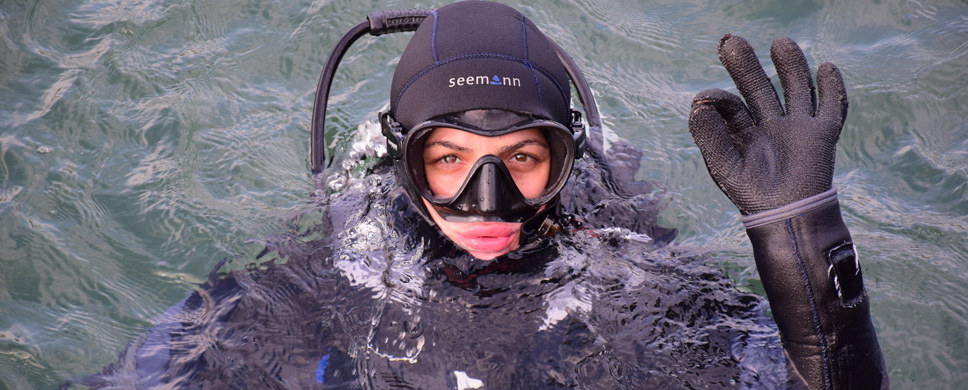 Lieutenant Diana Apostol piloted the C27J Spartan aircraft which recently equipped the Romanian Air Forces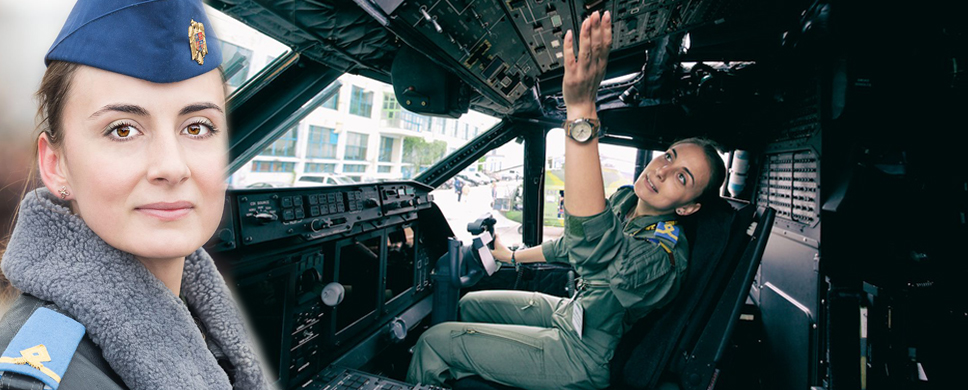 Chief Master Sergeant Camelia Ioniţă, among the few female paratrooper from the Romanian Land Forces, with over 1,000 parachute jumps
Captain Magdalena Aldea, pilot and chief of patrol on IAR 330 Puma Helicopter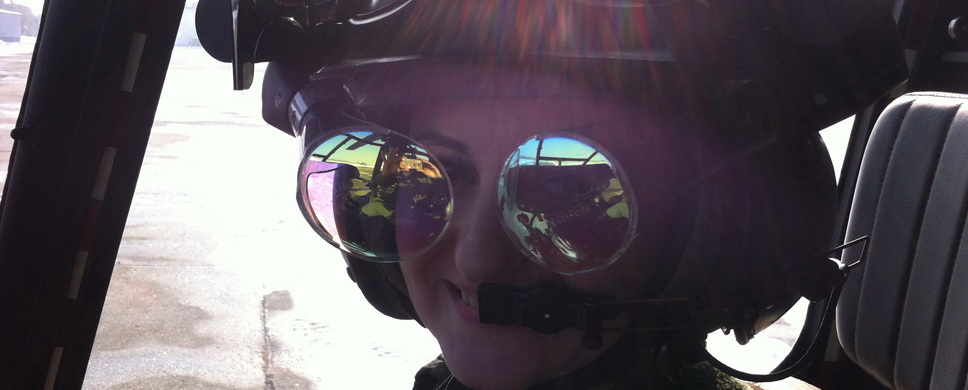 Lieutenant Mirela Ivaşcu, first female commander of a Romanian Military Police detachment in the theater of operations from Afghanistan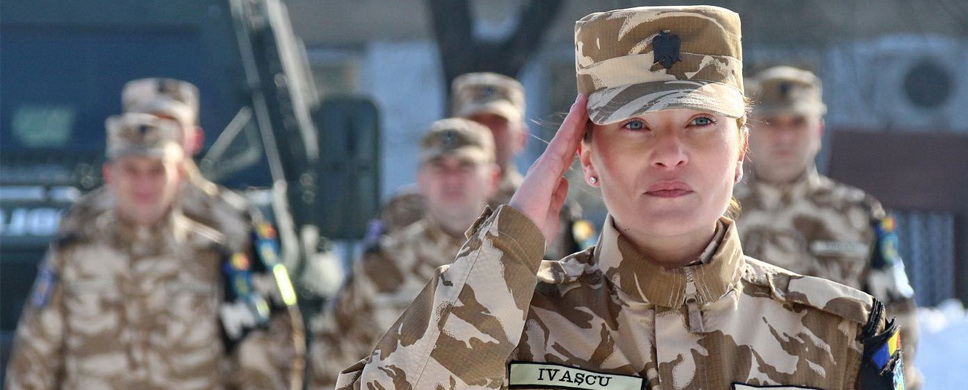 Lieutenant Ana-Maria Lungoci, the first and the only female flight instructor on YAK- 52 aircraft from the Romanian Air Force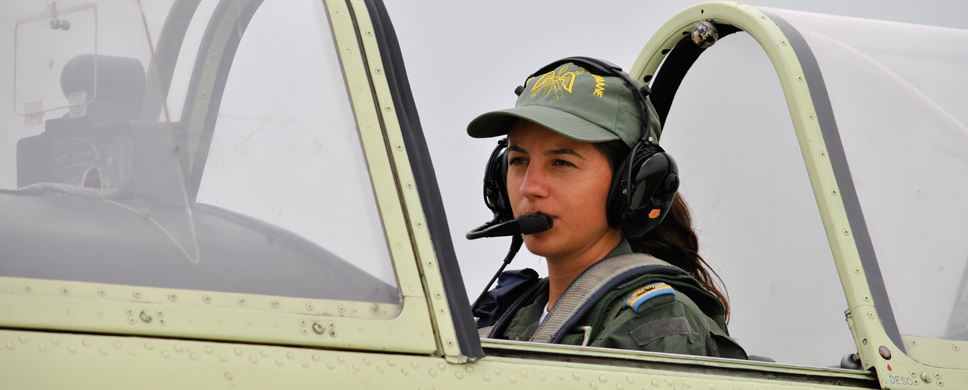 Female Leaders in Security and Defence
Project "Female Leaders in Security and Defence" (FLSD) of NATO's Smart Defence Initiative is on Leadership, Personnel and Training, which should be looked at as critical components of defence capabilities in their complexity. The right build-up and development of the Armed Forces is essential for the accomplishment of their missions and tasks. Besides the importance of a stronger civilian-military expertise, different kinds of qualifications, knowledge and skills are indispensable to meet current and future security challenges. In order to have a pool of talent, it is necessary to foster the development of the right human capital in its diversity5 and to fully integrate it into the process of defence planning, capabilities development and forces preparedness with a view to enhancing the operational effectiveness of NATO and its Allies and Partners.
The FLSD White Paper is an open and living document. It is a multinational effort as a result of a series of activities organised within the framework of the NATO Smart Defence project 1.12 "Female Leaders in Security and Defence". Based on FLSD Analysis Report6 from the Sofia Conference 2012, the FLSD White Paper has been elaborated by all participating and interested countries on Chatham House rules and thus encompasses national and international experience, views and ideas shared by NATO and Partner countries.
From January, 2018 within the South-Eastern Europe Defence Ministerial (SEDM) initiative Ministry of Defence of Georgia has become the Lead Nation of the project Female Leaders in Security and Defence (FLSD).
Throughout 2017 the Lead Nation of FLSD project was the Ministry of National Defence of Romania, which laid the basis for fruitful implementation of the project with creating the internet portal and successfully conducting the conference in Bucharest, Romania in June, 12-16, 2017.
In order to address the changing nature of contemporary security challenges and in the process of shaping and maintaining the peace and security women have a strong role to play. Their potentials, capabilities and expertise should be considered to deliver the better future.
During 2018 Georgia as a lead nation of FLSD project will organize multiple events on women in security and defence perspective including the meetings on the national and international level meetings with participation of the representatives from regional and international organizations such as SEDM, NATO and EU. During these events the participants will actively discuss the challenges and achievements which female leaders working in security and defence sector are facing nowadays.